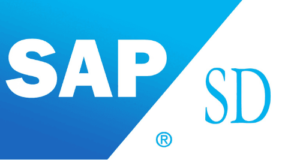 We are Offering Online Training
Trained 15000+ Students  |  3 Centers in Pune  |  Job Oriented Courses  |  Affordable Fees  | Pay in Easy No Cost EMIs  |  Flexible Batch Timings
Download Brochure & attend Free Online/Classroom Demo Session!
Download Brochure & attend Free Online/Classroom Demo Session!
The detailed syllabus is designed for freshers as well as working professionals
1. Introduction to SAP Environment
Sap Evolution & History
Sap Project Environment
Sap Ides System
Business Process
Sap Clients
System Landscape And Transportation System
Asap Methodology And Solution Manager
Logon To Sap System
R/3 Architecture
2. Enterprise structure
Organizational Unit
Definition Of Organizational Elements
Assignment Of Organizational Elements
View Organization Structure
3. Master Data
Customer Master Data
Material Master Data
onditions Master Data
Customer Material Info Record
4. Basic Function
Account Groups
Number Ranges
Partner Determination Procedure
General Settings (Integration With All)
Material Type And Industry Sector
Stock Updating (Integration Sd & Mm)
Stock Overview (Integration Sd & Mm)
5. Sales Document
Sales Document Overview
Sales Document Header Level
Sales Document Item Level
Sales Document Schedule Line Level
Item Category Determination
Schedule Line Determination
Defining And Assigning Number Ranges
Sales Document Types Assignment To Sales Area
Copy Control
Processing Sales Order
Sales Document Functions
6. Pricing
Pricing Overview
Working With Condition Records
Components Of Condition Techniques
Condition Tables
Access Sequence
Condition Type
Pricing Procedure
Pricing Procedure Determination
Upper And Lower Limits
Pricing Flow
Pricing Report
Condition Master Data –
7. Shipping & Picking
Shipping & Picking Overview
Overview Of Shipping
Organizational Units In Shipping
Defining Shipping Point And Determination
Defining Picking Point And Determination
Storage Location Determination
Delivery Document Type
Scheduling (Backward And Forward)
Overview Of Route
PGI & PGR
Delivery Item Category Determination
8. Billing
Functional Overview
Billing Document Type
Defining And Assigning Number Ranges
Integration SD & FI & CO
Rebates Process
9. Sales Process Detailed Configuration Pre Sales
10. Order & Delivery
Standard Order
Delivery Document
Return order processing
11. Special Sales Documents
Cash Sales
Rush order
Consignment Fill up
Consignment Issue
Consignment Return
Consignment Pickup
12. Outline Agreements
Quantity Contracts
Material Relevant Value Contract
Value Contract General
Master Contract
Service Contract
Scheduling Agreement
13. Complaints
Credit Memo
Debit Memo
Returns
SDF ( Subsequent Delivery Free of Charges)
Free Delivery
Invoice Correction
14. Advanced Topics
Revenue Account Determination
Free Goods Determination
Bills Of Materials
Material Determination
Cross Selling
Listing & Exclusion
Item Proposal
Route Determination
Tax Determination (Us)
Information Systems
Text Determination
Output Determination
Credit Management
STO ( Stock Transfer Order)
Third Party Sales Process
Individual Purchase Order
Make to Order
Inter Company Sales Process
Batch Management
LSMW
BDC
FS ( Functional Specification)
WRICEF Guidance
15. Special Features
Projects Overview
Business process mapping and consulting skills
Project documentation and guidance overview
EDI & IDOC Overview
Interview preparation & guidance
Other module Integration Knowledge
Interview questions and guidance
Our SAP SD Training in Pune offer classroom training program at multiple locations across Pune – Deccan and Pimple Saudagar. Our SAP SD Training Program focuses on the complete end-to-end implementation of functionality related to the Sales and Distribution (SD) module. It will be helpful to SAP professionals who desire to utilize the SD module to its fullest capability. Our SAP Training Institute in Pune offers this flexible course with a 100% Job assurance. Our trainers are the best in industry and highly experienced, SAP-certified professionals. Our Trainers, being working professionals, are able to impart practical knowledge in a better approach. We conduct SAP Training Batches on weekdays and weekends, considering the audience can be fresh graduates and working professionals as well.
What is SAP SD?
SAP Sales and Distribution (SD) is a vital SAP ERP module that includes the business processes necessary to sell, ship, and pick up a product. The module is fully integrated into SAP MM and SAP PP. The essential SAP SD submodules are customer and supplier master data, sales, delivery, billing, pricing, and credit management. The SAP ERP system (Enterprise Resource Planning) includes several modules. Each of the modules covers a specific area of ​​activity of a company that uses SAP. These modules include financial accounting, auditing, production plan, material management, business intelligence, human resources, etc. SAP Sales and Distribution is the extraordinary modules of SAP ERP. In an organization, he deals with the shipping, sale, and transportation of goods and services. SAP SD was developed specifically to simplify the following business processes in a company: SAP ERP Sales and Distribution is the part of the logistics module and supports customers with questions about offers, sales orders, and receipts. It is in collaboration with MM and PP modules. It allows organizations to update their sales prices and monitor open orders and other forecasts.
Features of SAP SD module
• Price and taxes: – Assistance in evaluating the price of goods and services under various conditions, such as B. Discounts or discounts granted to a customer.
• Check availability: check the availability of a product in a company's warehouse.
• Billing and Invoice: allows you to generate invoices or invoices.
• Determination of materials: helps determine the details of the material under certain conditions. Credit Management: This is a method of managing customer credit limits. It can be calculated in two different ways: simple credit check and automatic credit check.
Key Components of SAP SD
The SAP SD module is the most important ERP module developed by SAP. Help with better data management and sales and distribution processes for customers in organizations.
The important components of the SAP sales module are:
Master Data

Sales

Shipping of Material

Billing-Related

Sales support

Transportation of products

Foreign Trade
The characteristics of SD include:
Implements the business processes used in the sale and collection of goods and services.

Integrates the data flow into the remaining SAP modules.

Multi-language / multi-currency: multiple languages ​​can be used.

Currency conversion occurs automatically, and connection to the SAP real-time exchange rate database in Germany allows operational use. R / 3 personalizes the product using the IMG function.

In SD, you can create complex tariff schemes that depend on customers, goods sold, promotions, etc. The discount processing options are also very sophisticated and comprehensive. The user enters all the basic details of the order in a window.

In this window, you have easy access to all order levels, i. H. With the Sales Information System (SIS), the user can save, consolidate, and communicate data in various formats.

Efficient batch processing of orders, shipments, and other sales documents based on types of orders, customers, or materials.
Key Features of SAP SD Training:
Hands on Experience on One Live Project.
100 % Placement Assistance
Resume Preparation
Interview Preparation
Missed Sessions Covered
Multiple Flexible Batches
Practice Course Material
PREREQUISITES :
Knowledge of inventory, billing can be advantageous.
DURATION : 8-9 Weekends
WHO CAN JOIN THIS COURSE?
Business Users who have been working as Sales Executives or Service Executives.
Experienced ABAP users who wish to get into the functional side of SAP.
SAP Consultants
Most frequent questions and answers
Yes, we provide 100% placement assistance to our students. We have a dedicated team for Placement and tie ups with 300+ MNC's and SME companies.
After the course completion, an exam will be conducted to judge your knowledge along with the live project work completion check and you will be awarded a certificate from 3RI Technologies.
Yes ,we conduct demo classes every weekend. Please contact us for more details.
The trainer has excellent SAP knowledge and will pursue his ambitions and passion for networking with his friendly approach. The infrastructure is incredible, and, in simple terms, 3RI Technologies are affordable.
Yash Jagtap
*****
Young, active, and talented trainers are the main strength of 3RI technologies. Good place in Pune to learn SAP SD.
Tejas More
*****
It is the best institute for advanced technology in Pune. And an incredible environment. Everyone is really corporate. All are equipped with different systems in the classes.
Rohit Shelar
*****