A VPN is an essential component of IT security, whether you're just starting a business or are already up and running. Most business interactions and transactions happen online and VPN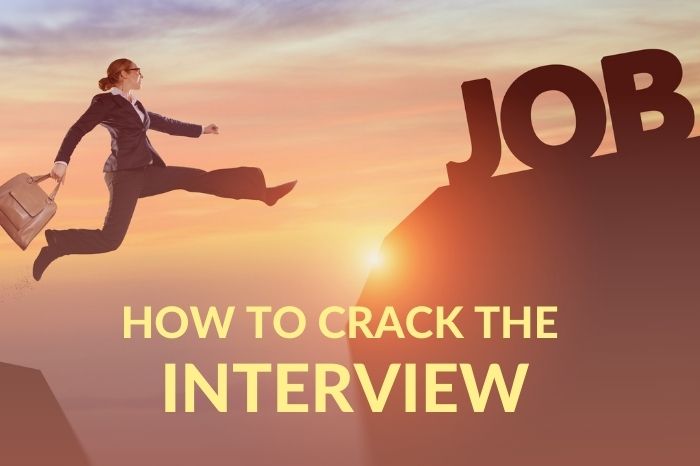 Table of Contents
How to attend the interview over the phone?
How to attend the interview over the zoom call?
What if they ask your expectations?
What if they ask "Are you ready to work till late evening, because we have a client in different time zone"
What if they ask you irrelevant Questions?
How to justify your knowledge with the existing training you have been taken?
How to become more relevant among all the candidates appear in the interview?
What are myths about the interviewer?
What are the facts about the interviewer?
What fails?
Who succeeds during an interview?
How to attend the interview through our phone?
Although interviews over the phones were not ultimately practiced by the organizations before the outbreak of the COVID-19 pandemic, organizations are now paving their way towards telephonic interviews. Coming to the answer to the question, one can attend interviews over the phone effectively by keeping in mind the following things.
Firstly, always greet the interviewer.
Keep your resume right in front of you on your laptop
You should receive your recruiters call in just one go. If you missed the call, immediately call back and apologize for it. You may ask them for the next available timeslot when you can attend the interview over the phone
Since the interview is telephonic, make sure your answers are short, crisp, very precise, and to the point. For this, you need your answers to be written in one-liner format. With 3RI training from the first day itself, we ask the candidates to make short notes or one-liners. This will help them to answer more relevant and up to the mark during your interview with clients.
Study the company's official website and description of the job. The interviewer should appreciate your "knowledge" about the company's products and services.
Do not use fillers. While answering, your voice should be prominent and confident to deliver trust to the interviewer.
Be professional while talking to the Interviewer. You should always answer precisely in full sentences, not in words. Do not have a casual approach unless the interviewer asks you to do so.
If at all you are unaware of the answer to the question asked, do not remain silent. You should always ask for their pardon and request to go ahead with the next question. You may say I didn't go through this concept earlier, but if given a chance I can learn and perform on it.
How to attend the interview over the zoom call?
Here is a list of few things to be kept in mind before attending a zoom interview:
Sit up straight.
Greet the interviewer considering the time.
Be professionally dressed.
Be prepared to interact, if there will be one or more people, you should know how to greet and talk to them. You should know how to interrupt someone for keeping your point, how to stay quiet when someone is keeping their point of view. Make sure you always use the right kind words and full sentences instead of "yes", "no", "Ummm", etc.
You should be quick to answer. Also, talk about your previous and ongoing projects. You can also brief them about your past job profiles.
Attend the interview from a quiet space. There should not be any noise from your side, which will attract the interviewer's attention.
Use the mute button frequently to make sure no disturbance occurs from your side while the interviewer is questioning you.
Look into the camera while speaking. Establish a connection with the interviewer by looking at his eyes directly. This transfers trust and confidence.
Choose a professional background, as a simple solid color background – preferably blue or green.
The room light should be enough for seeing any object including your face.
Keep the phone in silent mode.
Maintain your focus.
Always use a laptop or computer.
Turn off all notifications on your laptop for the time you are sharing your screen.
Ensure your laptop is charged.
Check your Internet connection beforehand. Keep your mobile hotspot ready in case of any network failure.
What if they ask your expectations?
This is a kind of interview question that is asked by every other hiring manager mostly during the last round. It can be answered diplomatically by saying you are flexible. You can offer them a range, talk about your prior package and experience. Highlight your skills, and always be available to negotiate.
One of the examples to answer a similar question is given below:
I'm open to talking about what you believe is a fair salary for this position in your organization. However, considering my knowledge in the industry, my prior salary, and my understanding of this geographic area of the organization, I would expect a salary ranging from XX to XX. But yes, I'm open to discussing these numbers with you. Do not ask for a salary of more than 30%, unless you already have another offer in hand.
What if they ask "Are you ready to work till late evening, because we have a client in a different time zone"
As this industry mainly works on providing services to customers and we need to always keep the client as our top-most priority. I will be available according to the services that are essentially required and cannot be avoided.
You can quickly answer such questions saying that.
If in case there is an emergency or an urgent need at work, I'll wait up till late evenings. The company's growth & success is a part of my growth.
What if they ask you an Irrelevant Question?
Here are some top ways to sidestep irrelevant questions asked in the interviews.
Don't remain quiet. You should try understanding the intent by which the interviewer might have asked you this type of question.
Try to convince them in a very polite way that this question is not relevant to the interview.
How to justify your knowledge with the existing training you have been taken?
It is very much significant for every candidate to keep up with their knowledge and learning that was gained by them during their training with 3RI. To make sure that your knowledge is justified at the time of interview one must keep in mind the following things:
Firstly, the training must be taken from a Renowned Professional Training Institute and which has a soundtrack record and expert knowledge about the courses they are offering.
Never miss to work out on your "One-Liner Concept" notebook.
Make sure practical and theoretical knowledge is balanced and both the aspects are given an equal amount of importance while selecting the right institute.
Keep yourself updated with the current technology trends so that you are aware of current industry trends.
Focus on sitting silently and try to absorb everything in your project in terms of applications of the technology you are learning. The examples you are giving for any concepts should be very accurate and impressive.
Make sure you apply your training knowledge only wherever it is necessary.
The technical training you are taking should be so integrated with the functionality of the project, it is the Mantra of success.
The moment you start justifying the learned technology skills in your current project's roles and responsibilities, your work is half done.