Our Industry Expert Trainer
Join our Instructor-Led Online, interactive session, Learn from Certified working experts.
Online Angular JS Training and Certification Course at 3RI Technologies​
Angular JS Course Content
Hey there! Have you not tried Angular yet? If not, you are juggling out why people around the globe say that JavaScript is the most versatile and flexible language amongst others. Angular JS is the only framework designed which does not make MVC appear like applying makeup on monkeys.
Nowadays, all the frameworks introduced are just the collection of all the existing tools. They are a unified toolset but not that attractive or exciting. But Angular stands out of all. It is now known as the new generation framework, where all the tools are designed to work with all the other tools in an interconnected manner.

Now, what is Angular JS?
Angular JS is an open-source website application framework developed in 2009 by Adam Abrons & Misko Hevery. Angular JS is so well-organized and known, and this is the reason Google maintains it.
Angular JS is a structural framework developed and designed for mainly creating all the dynamic web applications. It makes use of HTML as its template language, which indeed helps you in extending the HTML syntax to dispatch your application elements. Angular JS is an open-source i.e., it's free, which makes it more in demand for all the developers around the world. Additionally, it is licensed under the Apache license version 2.0.
Key Features
100% Job Assistance
Live Sessions
Real-time Projects
24/7 Access and Support
Certified Course
Flexible timings
Career Development
DURATION:
PREREQUISITES:
Knowledge of HTML / CSS is required
Candidate should have a good knowledge of JavaScript and Object-Oriented JavaScript
40 to 50 Hour Course Duration
Extra Activities, Sessions
AngularJS Online Course Syllabus
Best-in-class content by leading faculty and industry leaders in the form of videos, cases and projects, assignments and live sessions
1. Getting Started
Introduction
What is Angular 2?
How Angular Works?
Difference between Angular and Other Framework
Advantages of AngularJS
2. Typescript
What is typescript?
Compare typescript with Javascript
Data Types & Variables
Variable & Operators
Control Structure and Decision making & loops
Typescript Functions & Strings
Typescript Object
Class , Abstract Class
Constructor Method
Type of Assertion
Interfaces
3. Application setup
Installing Angular JS
Configuration of Angular JS
Creating an Angular project
Creating an Angular project using CLI
4. Node package manager
Setup
Commands
What is NPM
Install Nom for Angular.
5. Architecture
Module
Component
Template
Metadata
Data binding
Directive

Attribute Directive
Structural Directive

Services
Dependency Injection
6. Angular UI design patterns:
FlexBox
What is flexbox
How to design your user interface with flexbox model
Material Design
What is material design
How to use and setup material environment
Material components and layouts:

Material cards
Mat-Icons
Mat table

Bootstrap

How to install bootstrap in angular environment
Bootstrap layout and components
7. Directives
Understanding Directives
Directives Overview
Different kinds of directives
Build attribute directive
Apply the attribute directive to an element in a template
Respond to user-initiated events
Pass value into the directive with an @Input data binding
Custom Attribute Directive
8. Structural And Attribute Directive
What is the structural directive?

NgIf case study
NgFor, NgSwitch

What is attribute Directives

Using the style Directive
Using the NgClass Directive
The <template> element
9. Service
What is the service? Create a service
Understanding Services Injecting Concepts
Async service and promise
Introduction to Observable
What is web service
how to create web service
how to consume rest service
posting data to a client-server architecture
Introduction to material design
Introduction to card material design
What is Json server
Install Json server and run and up into your local machine
crud operation using Json Server
10. Dependency Injection
Why dependency injection
Angular dependency injection
Injector provider
11. Data Binding
Interpolation
Property binding
Event binding
Attribute binding
Class binding
Style binding
Multiple components & passing data
12. Display data
Class Binding
Style Binding
Event Binding
Two-way Binding
Component Data Binding
Component Events
Ng-Model
13. User input
Binding to user input events
Get user input from the $event object
Get user input from a template reference variable
Key event filtering (with key.enter)
14. Form
Types of Forms in Angular 7
Introduction to Template Driven Forms.
Validation of Template Driven Forms.
Introduction Model Driven Forms.
Validation of Model-Driven Forms.
Two-way data binding using ng Model.
Model-Driven Forms With Form Builder
How to post data via an angular form with rest service.
15. Pipes
Introduction to Pipes
Why pipes are useful.
Type of pipes
Built-in pipes
parametrized pipes
how to create custom pipes
16. Router
Setting Up Router
Imperative Routing
Route Parameter
Child Routing
17. What is the change in every version of angular
Difference and changes in various angular versions.
Latest angular version and its features
Learn through real-life industry projects sponsored by top companies across industries
Dedicated Industry Experts Mentors
Receive 1:1 career counselling sessions & mock interviews with hiring managers. Further your career with our 300+ hiring partners.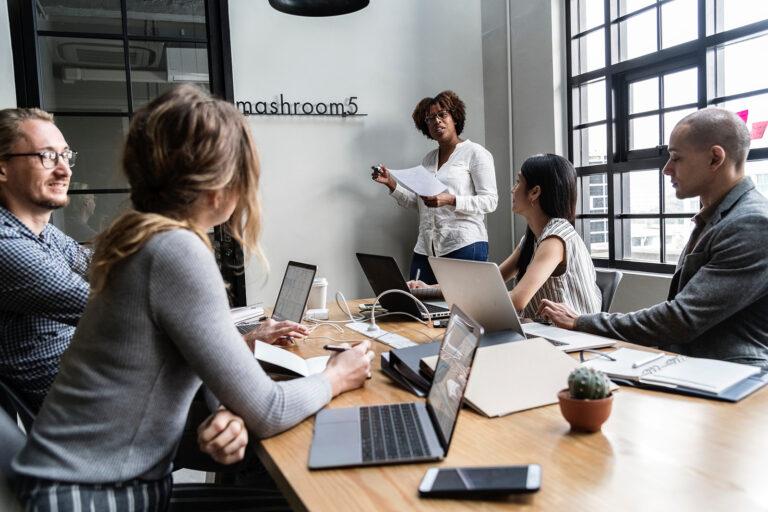 Angular Online Training Batch Schedule
7-Nov-20 | SAT-SUN | 8:00 AM to 10:00 AM
21-Nov-20 | SAT-SUN | 8:00 AM to 10:00 AM
23-Nov-20 | Mon-Fri | 7:00 PM to 8:30 PM
Timings Doesn't Suit You ?
We can set up a batch at your convenient time.
AngularJS Online Course Certification
Frequently Asked Questions
1. Who is this 3RI Technologies Angular JS online training course for?
This online Angular JS training in Pune is for everyone willing to enhance their career into website development. Also, the ones wanting to start their new career into web development can have this course.
2. What will all be taught in this course?
Everything from scratch will be explained by a well proficient instructor who is holding 10+ years of experience in the same field. You will also get an opportunity to develop your websites and learn some real-time projects as well.
3. What are the pre-requisites required to take this Angular JS online training course at 3RI Technologies?
Basic knowledge about JavaScript can help you understand and learn things faster but isn't mandatory. A fresher can apply as well, as someone willing to start their new career in web development can also take this course.
4. What is the placement assistance provided by 3RI Technologies?
Almost more than 80% of 3RI Technologies Learners have been promotion, work location, lateral transfers & new job offers. We provide all the additional training required for our learners to make them fit for all kinds of interview rounds. This adds a point in honing your skills and developing an attitude towards achieving your dream job with desired packages.
5. Can you attend the 3RI Technologies Angular JS online training course?
Yes, you can attend the demo session once registered with us. Provide a demo session link here.
6. Who provides this Angular JS online training certification, and what is its validity?
Once you have completed your Angular JS online training, you will be awarded an industry-recognized Angular JS course completion certificate from 3RI Technologies, lifelong validity.
I'm Interested in This Program
Angular Online Training Testimonials
What our students talks about us. If you were student of 3RI and wants to share your thought about us, kindly mail  or call us.
I have completed my Angular JS online training in 3RI Technologies. The way the trainer teaches is an amazing very experienced person, he teaches every topic with example it's very useful to learn quickly, thank you Abhishek sir.
I am highly impressed by the course in 3RI Technologies. This is really an amazing Online Training Institute. I would like to recommend this Institute for all. There's a very good environment with experienced trainers. The faculties are really professional with great knowledge and experience.
Completed my online certification in Angular Technology... Abhishek sir online training is so good and explains every concept and every framework in detail. 3RI Technologies fees are low price compared to other institutions.. teaching a person is well trained. Must join!!!