Our Industry Expert Trainer
Join our Instructor-Led Online, interactive session, Learn from Certified working experts.
Salesforce Online Training Overview
About Salesforce Online Course
Salesforce Online Course
In today's business growing world, numerous available systems help a business to manage customer relationships smoothly. All these come under CRM i.e., Customer Relationship Management systems or software. And one of the most renowned and used CRM available today is SALESFORCE.
As there are many reasons why Salesforce is in demand since 1999 - some of them are:
Easily Customizable
User-friendly
Cloud-based
Multitenant Architecture
High Security
Customer Satisfying Platform
From the time it is available in the market, Salesforce has helped many businesses better manage their customers and clients. And if you are too looking to start your Salesforce career, then 3RI Technologies is the right place to choose. Here we help you understand all the CRM concepts, basics used for the businesses, and more. You will also learn about all its outstanding features and prepare your automation solution and more. 
What is Salesforce?
Salesforce is the world's preeminent cloud-based CRM software that helps your business flourish into a more smooth, productive, and effective business across all fields. Salesforce has evolved into one of the most innovative and extensive CRM solutions, competent in directing all your business requirements.
It associates your sales, marketing, commerce, service, and IT teams from anyplace with Customer 360 — one integrated CRM platform that powers our intact sequence of connected apps. With Customer 360, you can focus your employees on what's important right now from upholding your business, reestablishing, and getting back to delivering excellent customer experiences.
3RI Technologies Salesforce Online Certification Training program will help you with all the concepts on Force.com Platform, AppExchange, SFDC Security Model, Service Cloud, Sales Cloud, Lightning App Builder, Salesforce Reports & Dashboard can be mastered in our Online Salesforce Training Program.
Key Features
100% Job Assistance
Flexible Timings
24/7 Access & Support
Additional Self-development sessions
Interactive sessions
Real-time Projects
40 to 50 Hour Course Duration
Extra Activities, Sessions
Salesforce Online Course Syllabus
Best-in-class content by leading faculty and industry leaders in the form of videos, cases and projects, assignments and live sessions
Module 1: Introduction to CRM
Overview of CRM
What is Cloud Computing?
History of Computing
Service and Deployment Models in the Cloud
Market situation
Benefits of the SFDC Cloud Platform
Various Products and Editions
Cloud Vendors in Salesforce
Building Blocks in Cloud – SaaS, PaaS, IaaS
Database Concepts and Structure
Excel based Database/Relational Salesforce Database
Module 2: Salesforce and Business Objects
Introduction to Salesforce(SFDC)
SFDC Modules
SFDC Business Objects and their functionality
Understanding Force.com
An Insight into Standard Objects
Standard Object Flow (SaaS)
Understanding Custom Objects
Introduction to Tabs, Standard and Custom Fields
Introduction to Detail Page and Related Lists
Salesforce Data Model
Create Custom Objects
Customize standard objects
Salesforce Relationships
Types of Relationship
Create Master Detail Relationship between two objects
One-to-Many and Many-to-Many
Create a many-to-many relationship between objects
Create lookup filters to restrict number of records in a relationship
View the objects created in Schema Builder
Delete few custom Fields
What are Primary-Keys?
What are Foreign-Keys
Understanding Roll-up Summary Field
Module 3: Security Features in Salesforce
Salesforce Data Fields
Salesforce Security Features
Object Level Securities and Object-Wise permissions
Comparing Edit Vs. Modify All and Read Vs. View All
Record Level Securities
Organization Wide Default
Profiles, Roles, and Permission Sets
Record sharing and Roll-Hierarchy
Sharing Rules and Applications
Manual Sharing
Field Level Securities and Properties
Properties – Unique property and Required property
Module 4: SFDC Configurations
Overview of Record Type
Record Type and varied Page-Layouts
Cloud – Marketing, Sales, and Service Cloud
Quote Management – Reports and Dashboards
Business Logics and Various Rule
Understanding various Rules for Automation
Workflow Features and Options
Assignment Rules
Approval process
Approval Process – Single-step Approval and Multi-steps Approval
Auto Response and Approval Processes
Limitations and Considerations for using Workflow and Approvals
Introducing Process Builder
Process Builder features
Escalation Rules
Validation Rule Chatter
Apex – Classes and Deployment Tools
Visual Force
Creation of VisualForce Pages
Standard Controller and Custom Controller
How to create a List-View
How to Create a Detail-Page
Copying page as PDF
Displaying Data in Table Format
Module 5: Lightning Components
Lightning Components
What is the Lightning Component Framework
Why Use the Lightning Component Framework?
Installing Lightning Components
Lightning Component Techniques
Visualforce vs Lightning Components  
Module 6: Salesforce, SOQL and SOSL
Defining SOQL & SOSL
Understanding Queries traversing from Parent to Child Object
Understanding Queries traversing from Child to Parent Object
What is Semi-Join
Understanding Anti-Join
Field Semi-Join and Anti-join
Reference Semi-Join and Anti-Join
What is Apex?
Understanding Collection Types
What are Loops?
DML Statements
Traditional for Loop
Advance for Loop
Loops with SOQLs
How to Implement Apex
Various Trigger Context Variables
Understanding Apex and Deployment Tools
An Insight into Apex Classes
Invoking a class via Triggers
Usage for a Visual Force Page as a Controller
Comparing Controller and Extension
Test Class and Methods to Cover Apex
Deployment Tools
Force.com IDE: Eclipse Plugin
Force.com Migration Tool: Ant Based
Force.com Capabilities
Sandboxes and their Functionality
Enabling Web-to-Lead/Web-to-Case for the Org
What is Site.com and creating site with it 
Module 8: Understanding Data Handling
What is Data Handling
Exporting data and Regular Backup
Understanding Importance of record IDs
Defining Import-Wizard
De-Duplication as Default Behaviour
Usage of External ID
What is Apex Data-Loader
Usage of Apex Data-Loader
Install Apex Data loader
Functions of Actions: Import, Update, Upsert Operations
Delete and Hard Delete records
Transfer record ownership
Comparing Import-Wizard and Data-Loader
Module 9: Types of Reports and Dashboards
What is a Report
Standard Report VS Custom Report
Various Types of Reports
Defining Summary Report
Defining Tabular Report
Defining Matrix Report
Defining Join Report
Defining SFDC Report
Execute a Report with and without Modifications
Create a Simple Tabular Report
User filters in reports
What is a Custom Summary Formula Field
Understanding Bucket Field
What is a Bucket Field
High-Lighting
How to Schedule Report for Future Run
Introduction to Dashboard
Components of Dashboard
Usage of the Components of Dashboard
How to Select a Component to meet the Requirements
Settings of Dashboards
Formatting of the Components
Running User Concept
Learn through real-life industry projects sponsored by top companies across industries
Dedicated Industry Experts Mentors
Receive 1:1 career counselling sessions & mock interviews with hiring managers. Further your career with our 300+ hiring partners.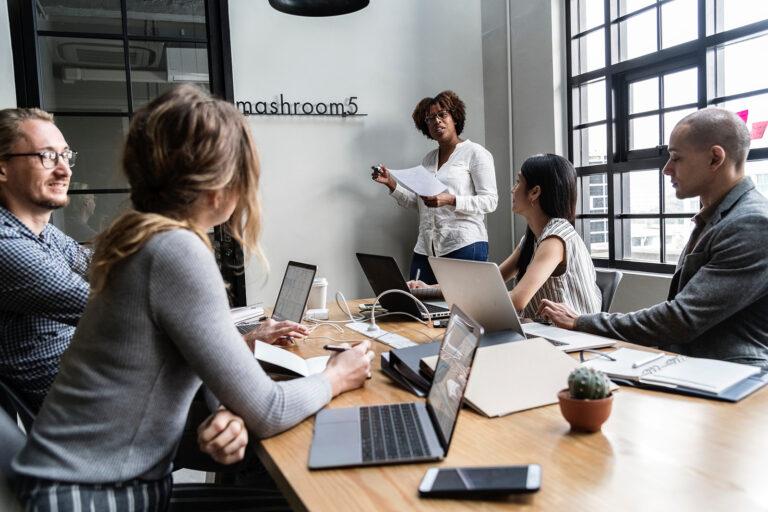 Salesforce Online Training Batch Schedule
13-Feb-21 | SAT-SUN | 8:00 AM to 10:00 AM
20-Feb-21 | SAT-SUN | 8:00 AM to 10:00 AM
27-Feb-21 | Mon-Fri | 7:00 PM to 8:30 PM
Timings Doesn't Suit You ?
We can set up a batch at your convenient time.
Salesforce Online Course Certification
Frequently Asked Questions
1. What are the pre-requisites required to apply for Salesforce Online Training Program from 3RI Technologies ?
Salesforce Online Training at 3RI Technologies does not demand any specific pre-requisites. But any prior experience or knowledge in the field of an administrator or a developer or a functional consultant will be beneficial.
2. Who all can take up this Online Salesforce Certification Course?
3RI Technologies Salesforce Online Certification training is the best fitting for all experts who are enthusiastic about CRM and cloud computing. But typical portraits, but not limited to, who go for salesforce training are:
Siebel and other CRM products professionals
Functional consultants who are willing to start their career in Salesforce
Experienced professionals who are desired to have an exciting career in the leading Cloud Computing platform
Lateral developers who have worked in Java, mainframe, and C# and are looking for a boost to their career from a legacy platform
Freshers who are looking to get a jump start to their careers in Cloud computing
3. What is the objective of our Salesforce online training?
After finishing this program, trainees will be able to:
Understand the Data model
Master Sales Cloud and Service Cloud modules
Understand the Security model
Describe Salesforce1, SalesforceA, Chatter and Social features
Differentiate the building blocks of Salesforce
Define Business process automation options
Explain Reports and Dashboard
Explain different types of integration options like SOAP, REST APIs
4. What are all projects included in this Salesforce Online Training Program?
3RI Technologies is here in honing and shaping you into the best diamond with all the knowledge related to Salesforce with modernized, fit, and high-value real-world projects as part of the training curriculum. This way, you can execute the training that you have taken in real-world industry setup.

You will work on real-time projects, cases, and scenarios in high technology, eCommerce, marketing, banking, insurance, and more. After completing the projects successfully, your skills will be grated according to your performance, which will be mentioned in your certificate in grades.
5. Don't have any prior programming language? Can you apply for this course?
There are no such criteria to apply for this online course. Even if you have n prior knowledge about any programming knowledge, you can learn Salesforce Administration and platform developer as our instructors will teach from basics to advanced level.
I'm Interested in This Program
Salesforce Online Training Testimonials
What our students talks about us. If you were student of 3RI and wants to share your thought about us, kindly mail  or call us.
The best salesforce online training & classes. I would recommend everyone who wishes to learn salesforce and make a career in it. Thank you, Sourabh sir for teaching in a wonderful way.
It is the best Salesforce online training center. The staff is having a vast knowledge of Salesforce. Also, Provide the Placement at Earliest.
Such a great place to learn new technologies. Nice faculty with full of experience they teach you with their skills and good interaction. They understand your weakness and optimized them. if you want to earn knowledge prefer this place.Thank You... 3RI Technologies!!!