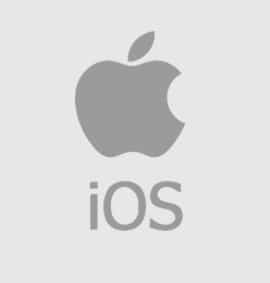 Mobile App Development ISO Training in Pune
We are Offering Online Training
Trained 15000+ Students  |  3 Centers in Pune  |  Job Oriented Courses  |  Affordable Fees  | Pay in Easy No Cost EMIs  |  Flexible Batch Timings
Download Brochure & attend Free Online/Classroom Demo Session!
Download Brochure & attend Free Online/Classroom Demo Session!
Mobile App Development ISO Classes in Pune
iOS, which was previously called iPhone OS, is a mobile operating system developed by Apple Inc. Its first release was in 2007, which included iPhone and iPod Touch. iPad (1st Generation) was released in April 2010 and iPad Mini was released in November 2012.
The iOS mobile operating system is constantly pushing the limits of new technologies to redefine what can be done on a mobile device.
The elegant iOS user experience makes the most of the capacitive touchscreen hardware functions for iPhone, iPad, and iPod.
Take a full iOS course and discover the nuances of the world's most advanced mobile operating system.
Learn how to create the next great iOS app that can potentially take over the world!
Our iOS development workshop includes more hands-on sessions and focuses on building practical skills.
And our training anywhere anytime is designed to make you successful.
Register for the course in our academy, learn iOS development from industry experts, and get certified.
Certification training for iOS application development helps you become an expert in iOS application development, master concepts like Swift, Core Data, Networking, and iCloud and work on projects and case studies.
iOS Mobile Application Development
Our developers create iOS applications in Objective C, C #, or Swift, depending on the architecture and requirements of the application.
In general, web applications and the API are developed in parallel, if necessary.
In the past, we have developed on-demand applications, e-commerce applications, routing applications, planner applications, audio/video applications, educational applications, and social applications for our customers in various industries.
Mobile application development
With mobile technology at the center of today's world, businesses are striving to make significant progress in the mobile space.
As mobile technology keeps customers connected, businesses go beyond the office to stay in touch with their customers' needs.
Mobile/tablet application solutions with which companies can communicate with their customers via mobile devices.
With industry experience and technical expertise, we design and create mobile applications that are easy to use and allow rapid data processing.
Our experience is in creating mobile applications that communicate with new or existing web applications.
We develop mobile applications for consumers and professional applications.
Here's what you will learn!
• Use the iOS 8 SDK to create your own application for iPhones and iPads
• Develop debugging and deployment of applications using the Xcode 6 tool
• Learn how to integrate animation, audio, and video and publish them on Facebook and Twitter
objectives of this iOS App Development Course
After taking the iOS application development course, you can:
• Understand the main construction of the new Swift programming language
• Take advantage of new language features in Swift, such as options and locks
• Create extensions to extend out of the box functionality of Swift
• Generate generic drugs to increase the flexibility and performance of our code
• Work with automatic layouts to create apps for all screen sizes
• Work on a real project and implement all the functions learned during the course to acquire business knowledge
Who is this training for iOS application development for?
The course is intended for professionals who wish to learn how to develop iOS applications using the new Apple language, "Swift".
The following professionals can participate in this course:
• Graduates looking for a career in iOS application development
Tech enthusiasts, students, or even entrepreneurs who want to develop impressive apps can experience career growth with this online training for iOS.
Key Features of Android App Development Training 
DURATION : (50 Hours)
PREREQUISITES : Knowledge of Object oriented Programming.
TRAINING HIGHLIGHTS : All our trainers have extensive experience in IT Industry and have years of experience in teaching.You will get assistance in resume making and interview preparation.
Android App Development Syllabus
The detailed syllabus is designed for freshers as well as working professionals
Xcode 5

iPhone and iPad Device Anatomy
iOS Architecture and SDK Frameworks
iOS and SDK Version Compatibility
Apple iOS Developer Program
Tour of the IDE
Templates, Projects, and Workspaces
Creating a New Project
LLVM and LLDB
Debug Gauges
Asset Management
XCTest Testing Framework
Continuous Integration and Bots
Automatic Configuration

Introduction to Swift

Expand Variables, Types, and Control Flow
Expand Optional Types
Expand Collections
Expand Functions and Closures
Expand Classes and Structures
Expand Enumerations
Expand Pattern matching
Expand Memory Management
Expand Protocols
Expand Extensions
Expand Generics
Expand Operators
Expand Error Handling
Expand Interop with Objective-C
Expand Swift 2.0

Views and Windows

The View Hierarchy
Containers
Controls
Text and Web Views
Navigation View and Tab Bars
Alert Views and Action Sheets
Controlling Rotation Behavior
View Autosizing
Autolayout

Storyboards

Adding Scenes
Segues
Transitions
Using in a Tab Bar Application

Table Views

Static and Dynamic Table Views
Delegates and DataSources
Table View Styles
Custom Cells

Navigation Based Applications

Adding the Root View Controller
Creating the Navigation Controller
Controlling the Stack Navigation Programmatically

UIPickerView and UIDatePicker

Designing the UI
Coding for the Data Picker
Hiding the Keyboard
Memory Management

Directories and Files

NSFileManager, NSFileHandle, and NSData
Working with Directories
Working with Files
Reading and Writing from a File
iCloud
Key-Value Data
Archiving

Working with Data

SQLite Integration
Using SQLite Directly
Overview of Core Data
Managed Objects
Persistent Store Coordinator
Entity Descriptions
Retrieving and Modifying Data
Multitouch, Taps, and Gestures
The Responder Chain
Touch Notification Methods
Enabling Multitouch on the View
Gesture Motions
Gesture Recognizers
Drawing

Animation

Core Graphics and Quartz 2D
Lines,Paths,andShapes
Core Animation Blocks
Animation Curves
Transformations

Multitasking

Application States
Background Execution
Background App Refresh in iOS 7
State Restoration

Notifications

Local Notifications
Push Notifications
Core Location Framework
Location Accuracy
Obtaining Location Information
Calculating Distances
MapKit Framework and MKMapView

Concurrency

Grand Central Dispatch (GCD)
Serial and Concurrent Queues
Main Dispatch Queue
Completion Blocks
Operation Queues

Networking

Reachability
Synchronous Downloads
Asynchronous Downloads
Handling Timeouts
Sending HTTP GET and POST Requests
Parsing JSON
Parsing XML
AirDrop

Targeting Multiple Devices

iPhone vs. iPad
Universal Apps
Multiple SDK Support
Detecting Device Capabilities
Supporting iOS 6 and iOS 7

Localization

Resources
Language and Region
NSLocale
Text
Dates
Numbers

Performance and Power Optimization

Measuring Performance
Instruments
Responsiveness
Memory Usage, Spikes, and Leaks
Networking and Power
It's really an incredible institute. I participated in these classes for the Python course. The environment created by the class is very motivating. They feel like in a world of technology. The whole staff is super helpful. Krishna Mam thank you for this wonderful experience. The best part is that the relationship does not end with the course. We can always clear our doubts. I am very happy with my selection for the Python course at 3RI Technologies.
Shubham Raut
*****
It's a pleasure to learn from 3RI Technologies. The friendly coach and the learning environment are the best. He has answer to every question.Thank you, Mr. Amy, sir, for your Python training and for helping me become a Python expert.
Muneeb khan
*****
It was a good experience to persue my knowledge in 3RI technologies. I persued my python knowledge here, the teachers in 3RI are very helpful.Mam always hepls us to clear our doubts.Whenever anytime we got stuck in any type of coding she helps us.
Sanchit
*****
Most frequent questions and answers