Our Industry Expert Trainer
Join our Instructor-Led Online, interactive session, Learn from Certified working experts.
Azure Online Training Overview
In today's world, where technology is growing rapidly, organizations are still concerned about migrating their cloud applications. Multiple fears swirl through the decision makers' minds when the question is about availability, network security and potential downtime. This phase has paralyzed the organizations to a great extent. To give a hand to such organizations, Microsoft Azure has been exceptionally introduced into the cloud world.
 Let us understand more about Microsoft Azure and understand how Microsoft Azure Online Training will lead your career path.   

What is Microsoft Azure?
Microsoft is driving the worldwide network of data centers to create Azure. Microsoft Azure is a cloud-based platform for managing services and applications, for deploying and for building. The concept follows a primary agenda of anytime, anywhere. 
Adding more to it, Azure allows the users to attach cloud capabilities to the existing network by leveraging its platform as a service-based model (PaaS). It will also support and fulfill all your network and computing needs with Infrastructure as a Service (IaaS). Among the two, both options emphasize security and reliability. 
Azure serves its users with a wide range of products and services that are exceptionally designed and developed to meet all the user needs by understanding the importance of convenience and simplicity for managing the platform. 

What Is the Purpose of Microsoft Azure?
So as discussed above, Microsoft Azure, along with the support of Microsoft data centers and global networks is was designed and developed with an end goal to serve its users to build, deploy, test and manage apps. Now, let us understand about is the purpose of Microsoft Azure. 
With every year passing by, technology has rapidly given organizations a hand to develop and boost their business revenues. To support that and allow the smooth and rapid growth of organizations, Microsoft Azure came up with a very easy to manage cloud-based service. Over the years, Microsoft azure has made it a unique name in the IT industry. It stands out due to its ability to provide infinite features for simplifying business based tasks and automating them effortlessly. 
About Azure Online Training at 3RI Technologies
Get yourself enrolled today with the best Azure Course at 3RI Technologies and become a Cloud Engineer within no time.  
So far, we have learned a little about Microsoft Azure; let us get into more in-depth details about Azure training online at 3RI Technologies.
Now, to get you complete hands-on Microsoft Azure, train yourself with the top expert professionals and real-time projects by enrolling yourself for the Microsoft Azure training online at 3RI Technology. Through the Azure certification training, you can completely upgrade your skills and become an expert in topics related to Azure like hybrid identities, managing traffic, and Azure storage implementation. Azure compute services, architect Azure solutions, active directory, virtual networks, securing Azure storage, managing Azure storage. 
Grow your knowledge on Azure and cloud services with multiple application deployments and, at the same time, enhance your technical skills to get your career on track. Real-time based projects at 3RI technologies, gain ultimate skills in Azure Cloud Services by leveraging Azure certification course at 3RI Technologies. 
With countless smart platforms in today's industry, Microsoft Azure is a platform that gained a special place in every other industry today. This has given all the aspirants a chance to boost their abilities and skills in every field with endless career opportunities. 
At 3RI Technologies, Microsoft Azure training will thoroughly outline and cover every topic, every concept and every aspect associated with Azure. To battle the ongoing pandemic challenges the world has currently hit, 3RI Technologies serves its aspirants with an Azure online training course to enable easy learning.  
Right from the initiation level to the deployment level, complete training will be provided by our professional training team.

What is Microsoft Azure Administrator – AZ- 104?
The Microsoft Azure Administrator – AZ- 104 exams are specifically designed to channel the ability to accomplish the technical skills that include:
Implementing and managing storage.
Configuring and managing virtual networking.
Managing Azure identities and governance.
Deploying and managing Azure compute resources and monitoring and backing up the Azure resources. 
What is Microsoft Azure Administrator – DevOps –AZ – 400?
The Microsoft Azure Administrator – DevOps –AZ – 400 is a kind of exam taken after the certification that tests and then validates the candidate as a professional DevOps for using Microsoft Azure and its technologies for developing and implementing DevOps practices. This is the kind of exam that is necessary for Azure DevOps Engineer Expert certification.

What is Microsoft Azure– DP – 201?
The Microsoft Azure– DP – 201is a kind of an Azure data solution exam developed for those kinds of aspirants looking forward to designing and implementing the management, security, and privacy of data and monitoring the same leveraging a full stack of Azure data services. 
In Microsoft Azure– DP – 201, the aspirants are expected to design and develop the data solutions by making the precise use of Azure inspired services like Azure Data Factory, Azure Cosmos DB, Azure Data Lake Storage, etc.  

Why choose 3RI Technologies for Azure Online Training?

With the ever-increasing interest in cloud computing and services, almost every IT organization is looking forward to welcoming trained Azure professionals onboard.
Get yourself enrolled in one of the most renowned Microsoft Azure online training institute at 3RI Technologies and unlock the doors to a sturdy career in the upcoming competitive days. 
3RI Technologies is one such training platform that supports its students by standing with them and training all the candidates in a like manner, and ensuring every candidate is equally cared for. 3RI Technologies serves its candidates with the best possible guidance and stand out in the job for every individual. 
With a team of expert professionals who are highly experienced at 3RI, we ensure we provide placement opportunities to every candidate in the industry attributed to Microsoft Azure.
Key Features of Microsoft Azure Training
Hands on Experience on One Live Project.
100 % Placement Assistance
Resume Preparation
Interview Preparation
Missed Sessions Covered
Multiple Flexible Batches
Practice Course Material
DURATION:
PREREQUISITES :
Basic understanding of networking concepts, virtualization, after beneficial
WHO CAN JOIN THIS COURSE?
Database Administrators
IT Professionals and Developers
Windows Server Administrators
40 to 50 Hour Course Duration
Extra Activities, Sessions
Microsoft Azure Online Course Syllabus
Best-in-class content by leading faculty and industry leaders in the form of videos, cases and projects, assignments and live sessions
Define cloud computing
Cloud computing Infrastructure
The requirements need to be fulfilled to qualify as a cloud service
Cloud service and deployment models
Common misconceptions about cloud computing
Common cloud Implementations
Benefits of Cloud
Architecture discussion
Lab Preparation
2. Microsoft Azure Basics
Introduction to Azure
What is SaaS, PaaS, and IaaS
Azure Regions and Data Centers
Understanding of Microsoft Azure portal
Introduction to all Azure services
Windows Azure Subscription
Managing Azure Subscriptions and Resources
3. Deploying and Configuring Infrastructure
Virtual Machine instances
Deploying and Managing Virtual Machines (VMs)
Configuring and Managing Virtual Networks
Azure VM types and Pricing
Types of Provisioning
Disks & Images
Virtual Machine management, automation, and scripting
Cloud Service and Resource Model Deployment
Implementing and Managing Storage
4. Introduction to Azure Virtual Network and Services
Types of Azure Virtual Network VNET to VNET, point-to-site and site-to-site, Express Route.
Creating Virtual Networks in Azure
Azure Subnet and IP ranges
Endpoints
Load Balancing Endpoints
Understanding Network ACL and Network Security Group Setting up Private and Public IP
Hands-on Lab: Create a VET-to-VNET virtual network
Hands-on Lab: Create a point-to-site virtual network
Introduction to Azure Traffic Manager
Available options in Azure Traffic Manager
Understanding of Deployment Traffic Manager
Hands-on Lab: Load Balancing using Azure Traffic Manager
5. Microsoft Azure Storage
Overview of Microsoft Azure Storage
Azure Storage Account
Azure Storage Blobs
Control Access to Storage Blobs and Containers
Storage Account Replication Techniques
Type of Azure Storage Account
Storage Services Blob, Table, queue, File
6. Implement an Azure Active Directory
Active Directory Fundamentals
Implement Azure AD Connect
Multifactor Authentication
Add custom domains
Monitor Azure AD
Configure single sign-on with SaaS applications
Users and Groups Provisioning
Configure federation
Implement Azure AD integration in web and desktop applications
Create an Azure AD B2C Directory
Implement B2B collaboration Configure partner users
Integrate with applications
Azure AD data sync
Role-based Access Control
ADFS and Azure Access Control Service
Hands-on Lab: Authentication On-Premise app using Azure AD
Overview and Available features and Media Services
Azure Notification Hub Services
Introduction about Azure SQL, Difference between SQL server and Azure SQL
Advantage and Benefits of SQL database Scaling SQL database
Backup and Performance Options Security in Azure
SQL Pricing Model
Understanding Web App tiers
Understanding of Web Job Pricing, Security, Monitoring
Resource Group and Web Hosting Plans in the New Preview portal
Supported language
Deploying a Web App
Deployment sources
Hands-on Lab: Create, Deploy, Manager
Deployment
Benefits
Roles in Azure Cloud services
Web Role and Worker Role
Understanding Fault Domain and Upgrade Domain
Deployment pipeline
9. Azure Backup and Site Recovery
Azure Vaults
Configuring backups
Data Protection Manager
Azure Site Recovery and Disaster Recovery
On Premise Migration using Recovery Services
Hands-on Lab: Configure a vault and backup a server from from on premise to cloud On-Premise to on premise On-Premise to Azure.
Learn through real-life industry projects sponsored by top companies across industries
Dedicated Industry Experts Mentors
Receive 1:1 career counselling sessions & mock interviews with hiring managers. Further your career with our 300+ hiring partners.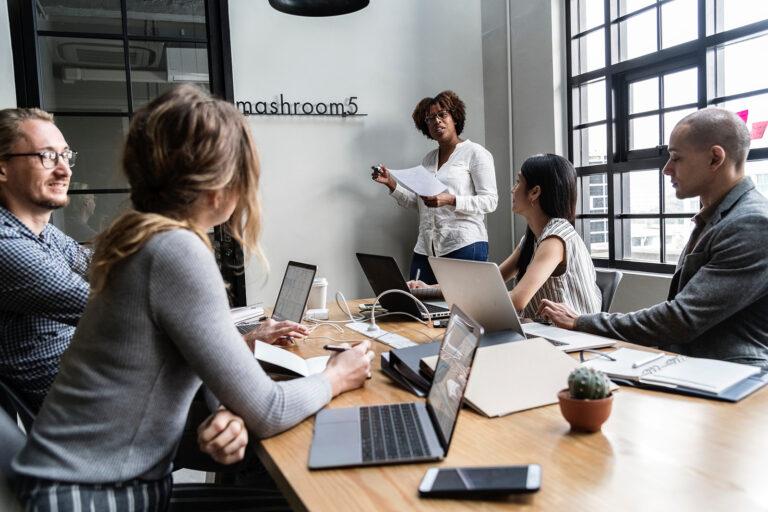 Azure Online Training Batch Schedule
13-Feb-21 | SAT-SUN | 8:00 AM to 10:00 AM
20-Feb-21 | SAT-SUN | 8:00 AM to 10:00 AM
27-Feb-21 | Mon-Fri | 7:00 PM to 8:30 PM
Timings Doesn't Suit You ?
We can set up a batch at your convenient time.
Microsoft Azure Online Course Certification
Frequently Asked Questions
1. What are the Objectives of Azure Online Training at 3RI Technologies?
The Azure online training course at 3RI Technologies is wrapped up with just one end goal: to make all our candidates an expert in the world of Azure and its applications. By enrolling yourself for this training, candidates will have a core understanding of all the necessary and advance terms of cloud computing and have their full hands-on techniques used in Microsoft Azure.  
Not just that, but candidates will additionally learn about managing the subscriptions, managing the bills, access control on Azure groups & users, designing Azure application service web app by leveraging Azure Power shell, implementing use cases, CLI & other tools, and finally to take care of the security as well as dig for implementing the best suitable Azure solutions. 
Following are a few core objectives of the Azure online training course at 3RI Technologies: 
Understanding students' requirements, 3RI Technologies serves a complete curriculum that covers each Azure-based concept and its related platforms. 
All the online training sessions at 3RI Technologies are crafted so that every candidate will have a core understanding of all the sessions taken online. 
The Azure online course assures the candidates to master in Azure platform with core understanding. 
The Azure online training crafts a bridge for the candidates to gain advanced kind of knowledge every passing day. 
3RI ensures that every student is served with theoretical as well as practical sessions with real-time projects. 
3RI focuses on brushing up and to improvise the necessary required skills. 
We nurture our students' technical skills and construct them to become even more vital to bring out the students as an expert developer in the Microsoft Azure field. 
2. What you will learn in this Microsoft Azure Training?
Things that will be learned in Microsoft Azure are:

Why Cloud? 
Why Cloud and what is Cloud Computing?
Identify the features and benefits of cloud computing
Different types of Cloud Computing deployment model
Public Cloud, Private Cloud, Hybrid Cloud
Virtualization – An essential in cloud
Virtualization in Cloud model
Different types of virtualization
Hypervisor – Benefits
Different types of services and their difference in Cloud computing
IaaS, PaaS, SaaS
Importance of scaling in cloud computing
Different types of scaling and its applications
Issues we overcome using cloud and applications
Cost model that we use in cloud computing
Introduction to the Microsoft Azure platform 
Microsoft Azure – An High-level overview
Creation of Azure account
Overview of the services provided in Azure
Learn support center help and other controls
Managing Microsoft Azure Subscription 
Creating subscription for the account
Cost center and tagging
Azure policies
Azure Resource Management
Managing and analyzing Azure resource
Diagnostics and baseline environment
Creating alerts and metrics
Managing costs
Log analysis
Azure Virtual Machines 
Introduction to Virtual machine architecture
Azure Virtual machine – an overview
Understanding different families of virtual machines
Understanding the plans and costs of virtual machines
Creating a virtual machine
Connecting the virtual machine remotely
Understanding VM Availability
Understanding and setting virtual machine monitoring
Virtual Machine scale sets (VMSS)
Creating windows and Linux virtual machines
Managing Azure Virtual Machines 
Adding additional data disks to Virtual machine
Adding network interface cards to virtual machines
Changing different VM size
Redeploying virtual machines
Azure Virtual machine backups 
Understanding virtual machine backups
Virtual machine backup jobs and restores
Hands-on on virtual machine concepts
Azure Virtual Networks 
Understanding Basic networking
Understanding CIDR
Creation of virtual networks
Public IP addressing concepts
Learning network routing on Azure
Setup virtual networks peering between different virtual networks
Vnet to vnet connection
Introduction to Load Balancing 
Setup Load Balancer
Front End IP Configuration
Azure network security groups
An intro to Network security groups
Implementing Network security group rules
Azure DNS Services 
Azure DNS services introduction
Assigning custom domains
Azure AD – Basic vs. Premium 
Introduction and Creating Azure AD
Adding our Custom Domains
Learn about AD Identity Protection
How to implement Self Service Password Reset
Conditional Access and Access Reviews
Implementing MFA 
Azure AD MFA – An introduction
Azure AD Conditional Access
Configuring Fraud Alerts
MFA One Time Bypass
Azure RBAC 
Understanding Azure Role-based access control (RBAC)
Creating custom RBAC
Creating and configuring storage accounts 
Create Storage Account
Virtual Networks and Firewalls
Access Keys and SAS
Storage Explorer
Log Analytics
Redundant Storage
3. Who should take this Azure Training?
Microsoft Azure learning is crafted from those aspirants aiming to build a career in the cloud industry. 
Here are a few roles and disciplines that are required for the Azure learning path: 
Graduates who are looking for extraordinary job opportunities in the IT world. 
Individuals who have less than two years of experience in the IT world, either in the technical or nontechnical world, are planning to switch to the cloud industry. 
The trained professionals of Microsoft Azure are now the ones who are highly in demand and acquiring a massive number of positions in top organizations. 
Azure certified professionals are now offered a huge package in the more recognized market. 
Taking Azure training online will ensure that your career will climb the ladder of success and never go downhill.  
After completing the Azure certification course, all the aspirants will be treated as a valuable asset in the industry that will enhance self-growth.  
Last but not least, taking Microsoft Azure online training will improve your work performance, agility and capability. 
4. What are the prerequisites for learning these Microsoft Azure Training Courses?
Following are the necessary prerequisites for learning the Azure Certification course:
A basic idea of the important aspects based on the cloud is necessary.
Candidates should be graduated from the IT field, or the work experience should be from the IT sector.
A basic understanding of databases, networking, and visualization would benefit understanding the course quickly. 
Getting your hands on Microsoft Azure learning will be an added benefit if the candidate knows about managing the servers and virtual machines. 
The candidates should be excited to learn something new that will turn the tables of their careers.  
5. What are the job roles offered to Microsoft certified Azure Professionals?
After completing the Microsoft classes Online, candidates can jobs roles as listed below:
Azure Cloud Architect
Cloud Administrator
Cloud Developer
Azure Networking Specialist
Cloud Sales and Purchase Manager
Key Account Manager, Cloud
Cloud DevOps Engineer
Azure Big Data Specialist
The Azure certification is now driving the IT industry, and certified professionals are very high in demand. 
6. Will I get any certificate after this course?
The Azure certification offered by 3RI Technologies is recognized by top organizations all around the world. The Azure Certification served by us to all the candidates after completing the course is accredited industry-wide. It gives an added value to your resume that attracts the best job recruiters with top offers. This certification will open the door to the best MNCs with groundbreaking opportunities. 
After completing the training and the practical projects under the guidance of 3RI trainers, the very candidate will be offered a recognized Azure certificate. This certificate will be provided to the corporate trainees as well as to the fresher's.
7. Will I get any placement assistance after the course completion?
Undoubtedly, 3RI will be serving every candidate with 100% placement assistance after completing the course. Some added benefits with that would be:
3RI is wrapped up with a top-notch team of placement officers and placement cell to focus on every candidate personally regarding placement opportunities.
We have a tie-up with multiple MNCs recognized in the IT sector and with the employees who have taken courses from 3RI. This becomes helpful when there is any position available in their organizations. 
From time to time, 3RI will ensure that it updates all the students with the top vacancies available and will provide guidance for the same. 
3RI Technologies will also help all its candidates build the resume to attract more and more recruiters. 
The placement cell at 3RI regularly conducts mock interviews, GD rounds, and technical interviews to upgrade all the candidates' skills and prepare them to crack the interview. 
Our expert team of placement cells helps all the candidates regularly ask interview questions & answer to crack the interview in one go.
Our placement team will support you with numerous job openings until you get placed in a company you have always dreamed of.
Our team regularly posts multiple job openings for students to be aware of it. 
3RI Technologies training team will be available for you anytime you need their help with any doubts regarding the Microsoft online classes. 
8. Do you provide any demo classes for this course?
Yes, with the most affordable fees and best training team, 3RI Technologies provides free demo classes. Get in touch with us to know more!
9. What Kind of Projects Will get conducted during this course?
During the Microsoft online course, 3RI Technologies will serve the candidates with industry-based real-time projects to provide you all with great understanding. 
10. What is about study material of Azure?
To serve the students with an excellent learning experience, 3RI Technologies provides every student with all the essential study material.
11. If any session missed, then how will I attend this session again?
3RI understands the importance of every session, which covers significant parts of the course. This is why 3RI promises to cover all the missed sessions to the candidate if any. 
12. How will I ask doubts to the trainer while e-learning?
Any topic under Microsoft Azure that is unclear to any candidate can contact our trainers directly and get all their doubts cleared effortlessly.
13. List of Azure Certifications
Microsoft Certified: Azure – Fundamentals Exam AZ-900
Microsoft Certified: Azure AI – Fundamentals Exam AI-900 (beta)
Microsoft Certified: Azure Data – Fundamentals Exam DP-900 (beta)
Microsoft Certified Azure Administrator – Associate Exam AZ-103
Microsoft Certified: Azure Developer – Associate Exam AZ-203
Microsoft Certified: Azure Security Engineer – Associate Exam AZ-500
Microsoft Certified: Azure AI Engineer – Associate Exam AI-100
Microsoft Certified: Azure Data Scientist – Associate Exam DP-100
Microsoft Certified: Azure Data Engineer – Associate Exams DP-200 and DP-201
Microsoft Certified: Azure Database Administrator – Associate Exam DP-300 (beta)
Microsoft Certified Solutions Architect – Expert Exams AZ-300 and AZ-301
Microsoft Certified: Azure DevOps Engineer – Expert Exam AZ-400
14. How long will it take to learn Azure?
Usually, the course requires 5 to 6 weeks to be completed at 3RI Technologies. 
I'm Interested in This Program
Microsoft Azure Online Training Testimonials
What our students talks about us. If you were student of 3RI and wants to share your thought about us, kindly mail  or call us.
Azure training at 3RI Technologies has helped me to start my dream path. The instructor delivered conceptual knowledge and practical guidance at every stage. I am now able to accelerate my career growth. Their team helped me with technical as well as non-technical training like working on my soft skills. I suggest people join 3RI Technologies for a successful career in Azure.
3RI Technologies gave me the option to select from various batch options. So I could learn according to the availability of my free time. The instructors helped clear all my doubts even if they were too silly. They perfectly fulfill their motto of Quality education for all. If you are looking for Azure training, join them for the best course at reasonable fees.
Azure training at 3RI Technologies opened the door to several new opportunities. Their course is 100% value to the fees I paid them. The instructors were helpful to clear all the concepts. They would make sure they proceed to the next topic only after the current topic is clear to us.
Microsoft Azure Information