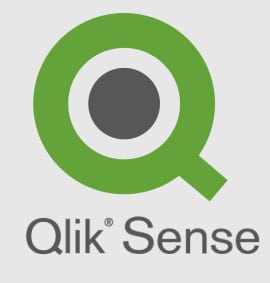 QlikSense – Business Intelligence Training in Pune
We are Offering Online Training
Trained 15000+ Students  |  3 Centers in Pune  |  Job Oriented Courses  |  Affordable Fees  | Pay in Easy No Cost EMIs  |  Flexible Batch Timings
Download Brochure & attend Free Online/Classroom Demo Session!
Download Brochure & attend Free Online/Classroom Demo Session!
QlikSense – Business Intelligence Syllabus
The detailed syllabus is designed for freshers as well as working professionals
Qliksense Overview
Qliksense Installation
Qliksense Products
Qliksense Licensing

Different type of License Design UI
Overview of all Object in Qliksense
Difference between QV and QS
Creation of Variable and Magic of Variable (Parameterized Variable)
All QS UI Function
Extension in QS.
Set analysis
Navigation & Export
Complex selections
Action
PDF reports
Design of dashboard
Basic chart types
Best Practice in QS UI

Qliksense Administration

QS Server
Installation of QV Server and Publisher
Installation if License
Publish Task in QS QMC
Distribution of Report
Source and User Document
Role and Stream Level Access in QS
Creation of Role and Stream
Publish Extension

Qliksense Nprinting


Basic overview of NPrinting
Creation of report in NPrinting
QlikSense – Business Intelligence Classes in Pune
What is Qlik sense
Qlik Sense is a self-service data collection and analysis tool that focuses on ease of use for users.
It offers a modern and interactive user interface, in which you can use the tools to model and manage data, in addition to creating visualizations, layouts, and stories.
It is not very technical in its approach and is therefore very easy to use.
Features of Qlik sense
Here are the features of Qlik Sense you should know:
We have seen the importance of the associative model in QlikView.
Likewise, in Qlik Sense, we use an associative model in which all the data loaded in Qlik Sense, whether it comes from any data source, can be linked and linked.
If a field or data value has a number of relationships or mappings to other fields and values, the user can view and extract the initial information from these
Associations can be consulted via interactive selection or by using intelligent search.
Associations are displayed in Qlik Sense according to color scheme.
We can see selected value in green, the linked or linked values ​​in white, and the unlinked values ​​in gray.
Evaluate and calculate associations with the QIX Sense engine as quickly as possible.
Smart views and analytics
Qlik Sense offers intelligent and advanced visualizations, with which the data can be better analyzed.
The views are very interactive and react quickly to all the selections made by the user.
The graphics are of a high aesthetic level, and the views are flexible because they change and adapt according to the size of the screen.
Qlik Sense offers intelligent and advanced visualizations, with which the data can be better analyzed.
Self-service creation made it very practical to create a Qlik Sense application or file.
For simple application creation, preparation, and loading of data, Qlik Sense offers drag-and-drop functions that ignore the manipulation of scripts and queries.
This feature is very useful for people who have no technical training, have a basic understanding of the tool, and can easily create and manage a Qlik Sense application.
Centralized sharing and collaboration
In Qlik Sense, we can be share the Qlik Sense report and application with other users or a group of users via a central, unified hub.
QlikView, Printing, Access, and even other Qlik Sense applications can be shared with others via the central hub, to which everyone has equal access.
The users of a company usually form a team or work with other companies.
The report and application are shared efficiently and fluently with team members or companies on Qlik Sense.
Storytelling and data report
A unique, powerful feature of Qlik Sense is the ability to count data.
With this feature, Qlik Sense provides intelligent and contextual comments for displayed data analysis charts.
In this way, all of the data histories are created by the software to create an image and provide a perspective of the data presented to the analyst.
It helps a lot to get exclusive information from the data.
This concludes that the analysis and applications created in Qlik Sense can be created in a report form and saved, printed, and exported in PDF, PowerPoint, Excel, access, etc.
Key Features of QlikSense – Business IntelligenceTraining
100 % Placement Assistance
Resume Preparation
Interview Preparation
Missed Sessions Covered
Multiple Flexible Batches
Practice Course Material
Free Soft Skill Sessions
PREREQUISITES:
There are no pre-requisites for this course, Basic knowledge of SQL is advantageous.
DURATION:
WHO CAN JOIN THIS COURSE?
Business Intelligence Professionals
Data Science Professionals
Business Analysts
Most frequent questions and answers
After the course completion, an exam will be conducted to judge your knowledge along with the live project work completion check and you will be awarded a certificate from 3RI Technologies.
Yes, we provide 100% placement assistance to our students. We have a dedicated team for Placement and tie ups with 300+ MNC's and SME companies.
Yes we conduct demo classes every weekend. Please contact our student coordinator for more information.
Good experience of learning QlikSense at 3RI Technologies. With hands-on training, it was easy to understand the concepts. very good environment to learn the concepts and a recorded video give an extra advantage of re-learning the session…
Pragati Kulkarni
*****
Good Experience overall. I was enrolled for a tableau course in3RI, got my course completed along with the project and even got placed in a startup. Really whatever they commit before starting the batch that all the activities were completely taken by 3RI. Thanks, 3RI Technologies !!!
Supriya Sharma
*****
3RI Technologies is a really good institute with very professional teaching staff. 3RI helps you to develop your technical skills and teaches with 100% practical knowledge to apply in the professional world.
Rahul
*****