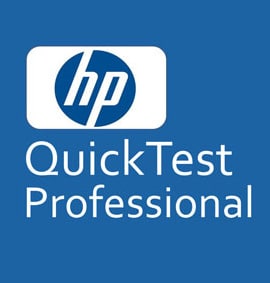 We are Offering Online Training
Trained 15000+ Students  |  3 Centers in Pune  |  Job Oriented Courses  |  Affordable Fees  | Pay in Easy No Cost EMIs  |  Flexible Batch Timings
Download Brochure & attend Free Online/Classroom Demo Session!
Download Brochure & attend Free Online/Classroom Demo Session!
The detailed syllabus is designed for freshers as well as working professionals
1. Introduction
Simple VBScript code
Comments in VBScript
2. Variables and Data Types
VB Script Variables
VB Script Data Types
Implicit and Explicit Data Types
Scope of Variables
Operators
3. VB Script Operators
Input/Output Operations
Constants
Creating an array in VBScript
4. Control Structure
Conditional Control Structures
If Else Loop
For Loop
While Loop
Switch Case
5. Procedure and Functions
Function
Sub Procedures
Built-In Functions
User-Defined Functions
VBScript Syntax Rules and Guidelines
6. Pop-Up Dialogs
7. QTP Add-Ins Information
1. Introduction to Automation Testing
What is Automation Testing?
Why Automate?
When to Automate?
Which Test Cases to Automate?
Different Automation tools
Automation challenges & Mitigations
2. Introduction to QTP
About QTP
Getting Familiar with QTP windows
Main Stages of QTP
3. Record and Play with Test
Normal Recording
Low-Level Recording
Analog Recording
4. Object Repository and Identification
Local Object Repository
Object Spy
Shared Object Repository
Merging of Object Repository
Mandatory Object Identification
Assistive Object Identification
Ordinal Identifier
Smart Identification
5. Checkpoints & Synchronization
Define checkpoints
Types of Checkpoints
Use standard checkpoints
Uses of synchronization in QTP
Windows and Web Objects
6. Actions
Types of Actions
Actions Vs Functions
7. Parameterization
Parameter Types
Using Datatable Parameters
8. Different way to write Script
Report Object
QTP Run Mode
9. Objects Type
Standard Object
Custom Object
Virtual Object
10. Exception Handling & Debugging
Exception Handling
Recovery Scenario
Regular Expression
11. Object Models
12. Data Table and Descriptive Programming
Introduction & Advantages
Types of DP
13. Working with Database
14. Working with Excel
15. WSH(Window Script Hosting)
16. QTP Automation Frameworks
Test Script Modularity Driven
Library Architecture
Data-Driven
Keyword Driven
Hybrid Driven
17. QTP Integration with HP Quality Center
Saving scripts in QC
Running QTP scripts from QC
Introduction
QTP stands for QuickTest Professional, a Hewlett Packard (HP) product. This tool allows testers to perform an automated, automated, and hassle-free functional test after script development is complete. HP QTP uses Visual Basic Scripts (VBScript) to automate applications. The scripting engine does not have to be installed solely because it is available as part of the Windows operating system. The latest version of VBScript is 5.8 and available as part of Win 7. VBScript is the NOT an object-oriented language, but an object-based language. HP QuickTest Professional (QTP), It is an automated functional testing tool that testers can use to perform automated regression tests to identify gaps, error/errors from the actual / desired results.
This Institute provides in-depth knowledge of HP QuickTest Professional, its use, recording and reading tests, object repositories, actions, control points, sync points, debug tests and results, etc.
What is QTP/UFT?
QTP is the automated functional testing tool that testers can use to perform automated tests to identify errors, errors, or gaps that conflict with the expected results of the application. It was designed by Mercury Interactive and later adopted by HP and now MicroFocus. The complete QTP is QuickTest Professional, while UFT stands for Unified Functional Testing.
Why QTP is the best testing tool?
It is a symbol-based tool that automates the regression and testing of an application's function

Technical and non-technical testers can use Micro Focus QTP

We can test desktop and web-based applications

The QTP test is based on the script of the VB scripting language

Supports most software development environments such as SAP, Oracle, etc.
Testing Tools
Tools in a software test context can be defined as a product that supports one or more planning, requirements, building construction, test execution, and fault logging activities.
The instruments can be classified according to various parameters.
The purpose of the tool

The activities supported in the tool

The type/level of test supported.

The type of license (open source, freeware, commercial)

The technology used
Where QTP Fits in?
QTP is an functional testing tool that is best suited for application regression testing.QTP is a commercial/licensed tool from HP, one of the most popular tools on the market. 
Advantages
Easy to use, easy to navigate, validate results, and generate reports.

Quickly integrated into the test management tool (HP Quality Center), which allows for simple planning and monitoring.

It can also be used to test mobile applications.

Since it is an HP product, HP and its forums are fully supported for solving technical problems.
Disadvantages
Contrary to selenium, QTP works only with the Windows operating system.

Not all browser versions are supported, and testers must wait for the release of the major version.

However, the licensing costs are very high because it is a commercial tool.

Although the scripting time is shorter, the execution time is relatively long because it overloads the CPU and RAM.
Key Features of QTP Training:
100 % Placement Assistance
Resume Preparation
Interview Preparation
Missed Sessions Covered
Multiple Batches
Flexible Timings
Live Project Work/Assignments
Knowledge of Manual Testing is required
WHO CAN JOIN THIS COURSE?
Freshers or Graduates
Manual testers who want to switch to Automation Testing
Most frequent questions and answers
Excellent Training!!! My tutor is well experienced and has great teaching skills. The whole training was well planned and organized. Classes,study materials have been very helpful in understanding QTP testing in a better way.
Suraj Mehta
*****
I completed my course under Ravi sir; they gave me the proper guidance that how to use the software. They have good knowledge of software and industries too. They show me a proper way of life.
Ronit
*****
I studied under the guidance of Ravi Sir. His teaching was very good, in-depth knowledge related to software, also available for doubts sessions, every day.
Bhaskar
*****