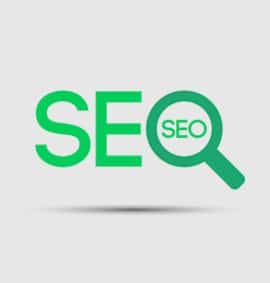 We are Offering Online Training
Trained 15000+ Students  |  3 Centers in Pune  |  Job Oriented Courses  |  Affordable Fees  | Pay in Easy No Cost EMIs  |  Flexible Batch Timings
Download Brochure & attend Free Online/Classroom Demo Session!
Download Brochure & attend Free Online/Classroom Demo Session!
3RI Technologies is the best SEO training institute in Pune, providing SEO training to students. Our classroom SEO training course is designed and developed by Industry Experts. Our SEO course offers you an in-depth knowledge of the latest trends in the SEO industry; it includes SEO on-page and off-page factors. The SEO course also includes working on live projects and a one-month internship to give you industry exposure. Our SEO training program consists of a post-training session which comprises of counseling, helping students to prepare for interviews. We provide 100% placement assistance to our students and make sure they get placed as per their skill set.
SEO(Search Engine Optimization) is a way of optimizing the websites for Search Engines specifically Google. Our SEO course in Pune is specifically designed as per the recent trends in the Google guidelines and as per the industry standards. SEO plays a vital role in terms of branding, marketing and sales for all organizations. This can be clearly seen by the huge rise in the websites getting evolved and a significant inclination towards achieving search engine rankings. This shows the bright future of candidates pursuing our SEO training.
Search Engine Optimization(SEO)
SEO increases the quality and quantity of website traffic by increasing the visibility of a website or website for users of a search engine. SEO refers to improving unpaid results (called "natural" or "organic" results) and excludes direct traffic and purchases of paid websites. Another SEO tactic is to promote website to increase the number of backlinks or inbound links. As an Internet marketing strategy, SEO considers the functioning of search engines, computer-programmed algorithms that determine the behavior of the search engines, what people are looking for, the actual keywords, and which search engines are preferred by the target group. These visitors can be converted into customers. SEO differs from local search engine optimization , it focuses on optimizing a company's online presence so that its web pages are viewed by search engines when a user
SEO As a Marketing Strategy
SEO is not a suitable strategy for all websites, and other Internet marketing strategies may be more effective depending on the operator's goals, e.g., Search engine marketing (SEM) involves the design, execution, and optimization of search engine advertising campaigns. The difference with natural referencing is described more simply than the difference between the paid and unpaid priority classification in the search results. Its purpose is to emphasize rather than relevance; Website developers should consider SEM extremely important for their searches, taking into account the visibility when navigating the main lists. A successful Internet marketing campaign also depend on building high-quality websites to arouse interest and persuasion and creating analytics programs that website owners can use to measure. In November 2015, Google published a full 160-page version of its search quality assessment guidelines, which included a shift in "utilities" and mobile search. The mobile market has exploded in recent years, surpassing the use of desktop computers, as StatCounter showed in October 2016.2.5 million websites were analyzed and found that 51.3% of pages were loaded by a mobile device.
Google is one of the companies that takes advantage of the popularity of mobile use and encourages websites to use Google Search Console, the mobile compatibility test, with which companies can evaluate their website with the results of search engines and with ease of use. Search engines can modify their algorithms, which affects the position of a website, which can lead to serious traffic losses.
What is SEO and How It Works?
In other words, SEO involves changes to the design and content of the website, which makes it more attractive to a search engine. They do this in the hope that search engine will show your website as the first result on the search engine search results page. While search engine optimization can get very complex when it comes to all the different factors that influence your ranking, the basic process isn't that difficult to understand. Search engines want to offer their users best service. This means providing results on search engine pages that are not only of high quality but also relevant to what the researcher is looking for. To this end, search engines examine or explore different websites to better understand what it is. This helps them provide more relevant results for those looking for specific topics or keywords. Search engines also examine the website to determine how easy it is to search and read and reward friendly websites with higher positions on the search engine search results page. SEO is the processing that companies go through to ensure that the website is rated in search engines with relevant keywords and phrases.
For example, let's say you have an article on how to build a chicken coop.
To present your content to the right people, you want to optimize your article on this blog so that it appears to be the best result for those By improving your SEO, and you can work to increase the visibility of your search engine. This will help you reach and attract more potential customers. By creating more engaging and effective SEO content, you can increase your chances of generating more targeted organic traffic.
Key Features of SEO Training:
Trainers from Best SEO Companies in Pune
60% Practical Knowledge & 40 % theoretical knowledge
Hands on Experience on One Live Project.
100 % Placement Assistance
Resume Preparation
Interview Preparation
Missed Sessions Covered
Multiple Flexible Batches
Practice Course Material
Free Soft Skill Sessions
PREREQUISITES:
WHO CAN JOIN THIS COURSE ?
Freshers
Working Professionals
Entrepreneurs/Business Owners
Housewives
Call Center Employees
Sales & Marketing Consultants
The detailed syllabus is designed for freshers as well as working professionals
.Introduction to Web

Basics of Web
How websites work (Insights to servers, Domain, Hosting)
Types of website (Static, Dynamic, CMS etc.) More focus on HTML & WordPress sites
How websites are made/ Technologies used to make websites
Basic HTML overview (Html tags, anchor tags, alt tags)
W3C validation
Sitemaps(HTML & XML)
HTTP response codes

SEO insights

Website Analysis(usage of tools, analysis factors to be discussed in detail )
Competitor analysis
On page optimization (will include meta tags creation, on page strategy , robots.txt , sitemap.xml creation, submitting sites to search engine, setting up Google Analytics & webmaster tools)
Canonicalization and its implementation
.ht Access Files and its Importance
Understanding redirection (301,302)
How to deal with multilingual websites?
Latent Semantic Indexing.(LSI)
Markup Schema implementation
Data Highlighter
AMP
Local SEO

Off page optimization(Time – 10 hrs)

What is site indexing?
What are backlinks?( Follow, no follow links)
Types of submissions(Directory, Article, Blog, Classified)
Press Release Submission
WordPress Blog creation & its promotion
This is the best place to start your SEO Training. After finishing my course, I knew all the basics to start my career as an SEO Analyst because I got placed in a well-reputed organization. Also, the Placement team helped me a lot. Thank you 3RI!!!
varad
*****
Training Institute Pune is one of the best institutes in Pune recently, I took an SEO training marketing course. I have a great experience learning and developing my skills through the institute and the staff or teachers are very positive.
Sunil Kumar
*****
These institute training courses are the best SEO marketing courses, I followed the course, the staff is also very cooperative, it is an excellent institute for learning SEO, SEM, Facebook Ads, Google Ads.
Tanvi
*****
Most frequent questions and answers