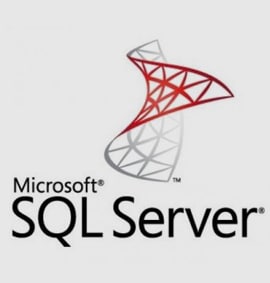 MS SQL Server Development Training in Pune
We are Offering Online Training
Trained 15000+ Students  |  3 Centers in Pune  |  Job Oriented Courses  |  Affordable Fees  | Pay in Easy No Cost EMIs  |  Flexible Batch Timings
Download Brochure & attend Free Online/Classroom Demo Session!
Download Brochure & attend Free Online/Classroom Demo Session!
MS SQL Server Development Syllabus
The detailed syllabus is designed for freshers as well as working professionals
1. Database Overview
Overview of Database
Components of Database System
 Advantages of Database
RDBMS Concepts
Table, Record, Field, Column
Overview of DDL,DML,DCL     
2. Working with SQL Server Management Studio
Management Studio Work Area
Creating Tables
View Data
SQL Select Statement
SQL Data Types
3. Restricting and Sorting Data
Where Clause
Logical Operators
AND, OR Operators
Arithmetic Operator
Comparison Operator
Logical Operators
IN & Between Operator
4. SQL Functions
5. Aggregating Data Using Group Functions
Group Functions
Group By Clause
HAVING Clause
6. Subqueries
Single Row Subqueries
Multiple Row Subqueries
Correlated Subqueries
7. Manipulating Data
INSERT Statement
UPDATE Statement
DELETE Statement
MERGE Statement
8. SQL Joins
Inner Join
Left Join
Right Join
Full Outer Join
9. Transact-SQL Programming
Introduction to T-SQL
Programming Elements
Control Statement in TSQL
Looping Structure
10. Cursors
Basics of Cursor
LifeCycle of Cursor
Types Of Cursors
Forward_Only and Scroll Cursors
Static, Dynamic and Keyset Cursors
Local and Global Cursors
11. Transaction and Error Handling
Transactions and the Database Engine
Controlling Transactions
Isolation Levels
TRY / CATCH Blocks
Working with Error Information
12. Stored Procedures
Querying Data with Stored Procedures
Passing Parameters to Stored Procedures
Creating Simple Stored Procedures
Working with Dynamic SQL
13. User Defined Functions
Creating and Altering Functions
Types Of User Defined Functions
Scalar Functions
Inline Table-Valued
Multi-statement Table-Valued
Permissions On User Defined Functions
14. Triggers
Create Trigger
Types of Trigger
 After Triggers
 Instead Of Triggers
MS SQL Server Development Classes in Pune
What is SQL Server, and how is it used in modern businesses?
The system supports various Business Intelligence processes, analysis processes, and transaction processing.
However, since the system is much more than a database, it also consists of a management system.
Microsoft SQL Server has several applications in the business world.
The first and most obvious is that the database is used to store and manage information.
However, businesses that store sensitive customer information, such as personal information, credit card information, and other confidential information, benefit from increased security.
The system also allows data files to be shared by computers on the same network, which increases reliability.
SQL Server is also used to increase the speed at which data is processed so that important operations can be easily performed.
Thanks to the information stored in the database, companies have a reliable security system.
Why companies need certified experts in this area
When systems do not work as expected, they cause downtime and lost revenue.
It is only if you make sure that the relational database is working effectively that your business can take advantage of technology.
For this reason, you need to train specialists with the certification required to add value to your business.
• Increased productivity – employees with the appropriate certification not only contribute more to the business but also take care of other employees to increase overall productivity.
• Better risk reduction – certified employees have the knowledge to identify, diagnose, and respond to problems in a timely manner.
Regardless of the type of problem in the system, these employees will respond in a timely manner to reduce unexpected downtime.
• Sustainable attitude – The fact that SQL certified employees assume more responsibility means that they evolve more quickly in the job market.
If they are more involved, they are more likely to stay with your business for a reasonable period of time.
• Greater business agility – If your business has tight deadlines, a certified professional can help you develop better resources and applications. Most of these apps are available to help the business save money.
Benefits of certifying an employee in SQL
There are many reasons why students complete the necessary training and exams to receive this certification.
Certification is proof that the employee has taken the necessary courses and practical exercises.
This means that they have the knowledge and experience to perform all of the relevant tasks assigned to them.
The SQL certification program is designed to include internationally recognized standards.
Key Features of MS SQL Server Development Training:
100 % Placement Assistance
Resume Preparation
Interview Preparation
Missed Sessions Covered
Multiple Batches
Flexible Timings
Live Project Work/Assignments
Inclusion of Java Course
DURATION : (50-55 hours)
PREREQUISITES : There are no pre-requisites for this course. Familiar with any database concept is advantageous..
TRAINING HIGHLIGHTS : All our trainers have extensive experience in IT Industry and have years of experience in teaching. You will get assistance in resume making and interview preparation
Most frequent questions and answers
After the course completion, an exam will be conducted to judge your knowledge along with the live project work completion check and you will be awarded a certificate from 3RI Technologies.
Yes, we provide 100% placement assistance to our students. We have a dedicated team for Placement and tie ups with 300+ MNC's and SME companies.
Yes ,we conduct demo classes every weekend. Please contact us for more details.
All in all, it was a good experience! The trainer has deep knowledge of SQL technology and is ready to answer any questions posed by students. The trainer explained all the concepts very well.
Dhruv
*****
Very Good Experience in 3RI...They provided me with an excellent platform to learn and acquire sufficient knowledge over the course of the SQLTraining. The Trainer was good and had enough knowledge and experience. I would definitely recommend this institute to student for their bright future.
Samiksha P.
*****
Excellent classroom training at AWS at 3RI Technologies. I have recently attended SQL training And I would say that Manjushree Mam from 3RI is perfect for SQL training and with real practical knowledge, willing to answer all the queries asked by students. It also provided good interview calls for placements.
Sairaj
*****