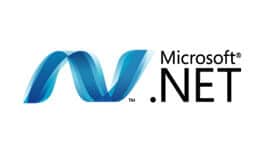 Dot Net Training Institute in Pune
We are Offering Online Training
Trained 15000+ Students  |  3 Centers in Pune  |  Job Oriented Courses  |  Affordable Fees  | Pay in Easy No Cost EMIs  |  Flexible Batch Timings
Download Brochure & attend Free Online/Classroom Demo Session!
Download Brochure & attend Free Online/Classroom Demo Session!
The detailed syllabus is designed for freshers as well as working professionals
The .NET Framework is a new computing platform developed by Microsoft that simplifies the application development task of developers. You can use the Dot NET Framework to develop apps for the desktop, web, mobile devices, and much more. At 3RI Technologies, the team of experts in.Net has specially designed this Job oriented Web development using Dot Net Professional course. In our Microsoft dot net training program, you will learn to start from basic HTML to advanced level of .net Framework. This course covers web development foundation course (HTML/CSS/JavaScript) plus C# and ASP.net. 3RI Technologies, also have specially designed courses for MVC framework, WCF, WPF training for professional people.
INTRODUCTION
 In today's world of the high marketing, high fees, and poor quality of education. With an industry-oriented hands-on training program, we have changed the .NET training and set a new standard. The interest and interest of many multinational companies in recruiting our candidates is our certificate of success. Has the course been designed to provide complete coverage of .NET training, and is it constantly updated? Starting from the basics of programming in C # .NET, we have modified the dogma of training so that candidates can search for resources in C # that they To add more skills, we teach WPF and WCF, which are widely used in the Windows developer community.
What is .Net?
.NET Framework (pronounced dot net) is software framework developed by Microsoft that runs mainly on Microsoft Windows. It contains a large library and offers linguistic interoperability (any language can use code written in other languages) in multiple programming languages. In other words .NET Framework is a technology that supports the creation and execution of next-generation XML Web applications and services.
The Dot Net Faculty / .Net Training Institute of Pune at 3RI Technologies believes in preparing each student as a full-stack .NET developer. The .Net training Trainer gives theoretical and practical knowledge and prepares students for work. We think learning technology does it better, but its implementation makes it perfect. To this end, we offer to our students with computer labs so that they can regularly learn what they are learning in the classroom. In the .Net training course, our training institute offers practical knowledge and numerous benefits by working with the .Net course.
Why should you learn .Net?
.Net is free, cross-platform, and open-source platform for building web, mobile, and gaming applications. An experienced .NET programmer can write .NET applications in C #, F #, or Visual Basic. A .NET developer uses multiple languages, editors, and libraries to create solutions for the Web, mobile devices, office, games, and the Internet of things. Our tutors specialize in making you the best ASP Dot Net training institute in Pune
What is .NET used for?
To create a webserver/service application to respond to user requests

To create a desktop application for any Windows operating system

For the design of mobile applications that can be used in Window
.NET online training includes the following interesting resources:
The execution engine of common languages

Language-specific independence and interoperability

Basic class library

Portability and security in programs

Distribution tasks in the simplest way
Key Features of Dot Net Training 
100 % Placement Assistance
Resume Preparation
Interview Preparation
Missed Sessions Covered
Multiple Flexible Batches
Hands-on Experience on One Live Project.
Practice Course Material
PREREQUISITES:
Knowledge of any programming language C, C++, Java.
DURATION :
3 Months (90-100 Hrs.) (Weekdays Batch)
Most frequent questions and answers
After the course completion, an exam will be conducted to judge your knowledge along with the live project work completion check and you will be awarded a certificate from 3RI Technologies.
Yes, we provide 100% placement assistance to our students. We have a dedicated team for Placement and tie ups with 300+ MNC's and SME companies.
Yes we conduct demo classes every weekend. Please contact us for more details.
I have completed the Dot Net Training at 3RI Technologies. The team is very good and active. Help me a lot in my course. The coach gave me good advice. 3RI helps you with everything. They are cooperative and friendly; they have advanced technical skills and programming skills. I am grateful to everyone. "THANKS to 3RI Technologies. And the trainers are very friendly, helpful and nice.
Meenal
*****
Very Good Experience in 3RI.They provided me with an excellent platform to learn and acquire sufficient knowledge over the course of the Dot Net Training The coach was good, and the coach had enough knowledge and experience. I would definitely recommend it to enthusiasts who want to acquire knowledge.
Pooja
*****
This institute offers good opportunities for professional growth and learning, which is an advantage in getting better-paid jobs and starting well and a successful career. You can expect such a friendly environment here. Trainers support us a lot. It is a good place to improve with great satisfaction. Thanks for developing me further.
Shreyas
*****